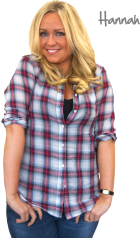 Interested? Itching to know more? Then let's have a chat to see how we can help.
Simply fill in the form below for more information or give Tori a call on
0844 561 0436

, for a no obligation chat.
We know you're busy - so we'll just answer your questions and explain how things work (no hard sell!). If you prefer, please call us on 0844 561 0436.
Enter your details and Tori will be in touch
Four great reasons to get in touch
We'll explain more about how the service works
We'll tell you how much it costs
We'll explain how you can try the service
We'll answer your questions