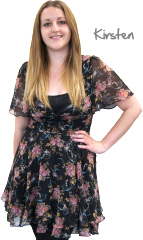 Pay a simple per minute rate, only when your assistant answers a call for you.
There are no salaries, taxes or office costs and you don't pay for time spent making tea or gossiping!
One simple per minute rate that includes everything
Only pay for time spent answering your calls
Per minute billing, no rounding up
Request our latest pricing - enter your details
Brainy Call vs an employee
The benefits of using a Brainy Call assistant really stack up when you compare it to recruiting an employee, even part time. The helpful table below helps to explain why.

There are massive cost savings to be made, because there is no salary to pay - just a per minute rate when your assistant answers a call for you. Also, Brainy Call assistants are also some of the very best in the country, mentored and trained by some of the world's best PAs.
Pay only when your calls are answered

yes

no
Money back guarantee on all calls taken

yes

no
Holiday, maternity and sickness cover built in

yes

no
No employment contract required

yes

no
No payroll or HMRC hassle

yes

no
No national insurance

yes

no
No yearly pay rises

yes

no
No telephone line or call costs

yes

no
No computer or internet required

yes

no
No office space needed

yes

no
No lighting, heating or power bills

yes

no
No management or motivation needed

yes

no
No recruitment fees payable

yes

no

Everything's covered by our guarantee
Each call that your assistant answers is covered by a comprehensive money back guarantee, so you can relax knowing that if you're not 100% happy with how we've handled it, we'll refund you for that call in full.