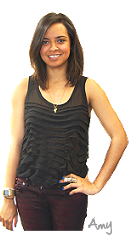 A Brainy Call assistant acts like an employee that you know and trust, but at a fraction of the cost.
They'll spend their time answering your business phone calls, so you can spend yours on the things that really matter.
We can answer your calls all the time or just when you're busy
We'll greet callers with your company name, as if in your office
You pay a small fee each time we answer a call
An assistant like no other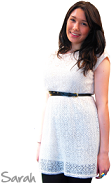 A highly skilled and experienced call answering assistant who's there when you need them but costs nothing when you don't.
Expertly matched to your business, your assistant will learn about you, your business and how you work.
There whenever you need them
Gets to know you and your business
Bright and friendly
Brainy Call assistants are genuine superheroes, picked for their exceptional knowledge, attitude and ability to tackle even the most complex calls.
Read more:
Why our assistants are special
Able to handle almost any type of business call
Your Brainy Call assistant can handle almost any type of business phone call with ease, from taking a simple message to dealing with a complex customer service issue.
When you join your assistant will help you explain how exactly you'd like your calls to be answered. They'll also show you how to send your calls to us (it's really easy).
We

heart

calls like these

(but we can help with other calls too)

100% money back guarantee on every call
Each call that your assistant answers is backed by a full money back guarantee: If you're not happy any aspect of our work, you don't pay. More information.
Proven to be better value than an employee
The beauty of Brainy Call is that it costs much less than employing one or more people yourself. Better still you don't need to worry about employment red tape or office space.
A simple per minute charge, paid only when your Brainy Call assistant answers a call for you, covers everything - there are no additional costs. Another major benefit is that full, automatic cover is provided if your assistant is sick or on holiday, so you're never without help.
Pay only when a call is answered

yes

no
Money back guarantee on all calls taken

yes

no
Holiday, maternity and sickness cover built in

yes

no
No employment contract required

yes

no
No payroll or HMRC hassle

yes

no
No national insurance

yes

no
No yearly pay rises

yes

no
No telephone line or call costs

yes

no
No computer or internet required

yes

no
No office space needed

yes

no
No lighting, heating or power bills

yes

no
No management or motivation needed

yes

no
No recruitment fees payable

yes

no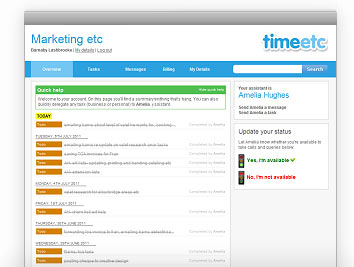 Easily track your calls
Our unique call tracking technology means it's easy to view your calls and messages.
Your Brainy Call assistant will pass on information about your calls in the way you prefer to work. Some options include:
Our website
Text message
Skype, MSN